A Trusted Provider of Plumbing Services in Bastrop & Austin, TX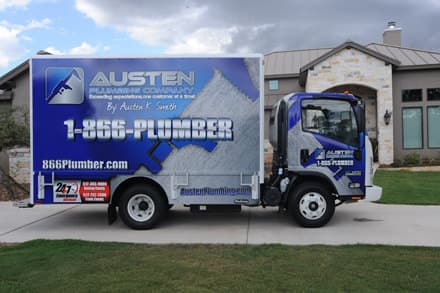 If you are experiencing difficulties with your plumbing fixtures or pipes, it is important to take immediate action and call a plumber. Procrastination could potentially result in further damage to your property. On many occasions, plumbing issues will not become apparent until they have already escalated, and are visible. Moreover, untreated plumbing deficiencies may have the capacity to quickly develop into major problems by ruining expensive carpeting, electrical equipment, furnishings, and even the foundations of a structure.
Contacting a reliable professional for plumbing services is the first step towards solving all of your plumbing concerns effectively. Whether you need a toilet or drain unclogged or you are looking to replace an old water heater, Austen Plumbing Company can help. With over 18 years of experience providing residential and commercial plumbing services, we have the necessary skills to diagnose and implement corrective action.
To learn more about our plumbing services, contact our plumbers in Travis County.
Complete Commercial & Residential Plumbing Services
We offer a complete range of plumbing services to our customers, including 24-hour emergency services. If you encounter a plumbing emergency in the middle of the night, we are prepared respond and provide a solution as quickly as possible.
We understand that plumbing related problems can disrupt your ability to conduct business or become a burden to your normal daily life. With extensive commercial and residential plumbing experience, Austen Plumbing Company can complete repairs in a timely and efficient manner.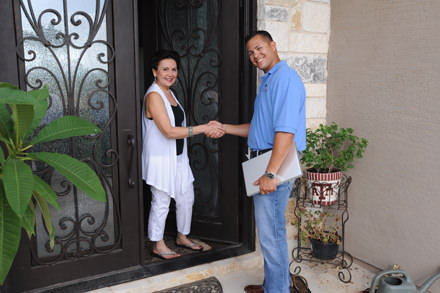 Our plumbing services include:
Water Softener Sales and Installations
Water Heater Installation and Replacement
Drain Cleaning Services
Leak Repair
Garbage Disposal Installation and Repair
Commercial Plumbing Repair
Green Plumbing Services
Your Experts in Commercial & Residential Plumbing Services
At Austen Plumbing Company, we offer our plumbing services to residential and commercial establishments located in and around Austin, TX. Our extensive experience in the plumbing industry has given us the knowledge and expertise to understand even the most complex plumbing systems. We can undertake plumbing projects for both residential and commercial customers throughout Bastrop and Travis Counties.
With our plumbing services, we can handle:
Plumbing concerns in commercial establishments such as restaurants, apartment complexes, offices, and schools
Plumbing projects related to residential re-modeling such as bathroom or kitchen re-modeling
Plumbing repairs that include drain unclogging or sewer line maintenance
Green plumbing initiatives that include installing water saving appliances, water system upgrades, or fixture replacement
Plumbing related to new construction projects such as residential homes, commercial construction, and even custom homes
Our prices are competitive with no hidden costs. As a plumbing company based out of Bastrop, TX, and Austin, TX, we are centrally located in each city.
Comprehensive Plumbing Services for Bastrop & Travis Counties
As a local your Bastrop plumber, we are committed to providing our clients with plumbing services of the highest standard. We offer services to residential and commercial customers located in and around Austin, TX and Bastrop, TX. We aim to develop relationships with all of our clients based on transparency and mutual respect, always striving to become a brand that is synonymous to high quality and affordable plumbing services.
Choose Our Plumbing Services for Your Bastrop & Austin Plumbing Needs
If you are considering plumbing renovations to an existing commercial or residential facility or undertaking a new construction project, contact Austen Plumbing Company for the most reliable plumbing services in the region. Call us today in Travis County. We look forward to assisting you.
Services Areas
Bastrop County
Bastrop
Smithville
Elgin
Travis County
Allandale
Austin
Balcones Woods
Barton Creek
Barton Hills
Cedar Park
Circle C Ranch
Clarksville
Davenport
Driftwood
Far West
Great Hills
Hyde Park
Northwood
Oak Hill
Pemberton Heights
Rollingwood
Shoal Creek
Steiner Ranch
Tarrytown
Travis Heights
Westlake
Zilker
Williamson County
Round Rock
---
Austen K. Smith
Master Plumber
License #M-38347