Common Causes of Clogged Drains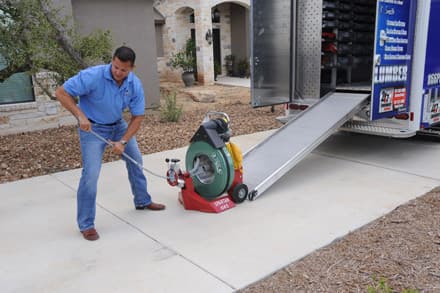 As a homeowner, chances are you have encountered clogged drains. This is a common occurrence in all households, particularly those with a large number of people in the household or older plumbing. If you are experiencing symptoms of clogged drains or drains that are restricted in flow, it is important to get the clog cleared and the drain in working order to prevent health hazards and potential damage to your personal belongings.
Austen Plumbing is an expert when it comes to all types of plumbing services, especially drain cleaning. As leading plumbers in Bastrop, TX, we offer expert plumbing services to residential and commercial customers. To learn more about our services or for more information about clearing clogged drains, contact us today in Travis County.
Clogged Drains: Issues to Watch Out For
There are a number of things that can cause clogged drains. These causes range from grease and food buildup to large foreign objects that become stuck in the drains. Knowing what caused your clogged drain problems is one step that can help you to determine the best approach to clearing the drain and can help you prevent problems in the future.
Some common causes of clogged drains include:
Hair – This is the most common cause of blockages in bathrooms and sinks. Hair does not disintegrate easily and can build up to result in clogged drains. Filters should be installed on the drains to counter and prevent hair from washing down the drains and causing clogs.
Grease – Grease and fat from dishes, pots, and pans can commonly lead to clogged drains in the kitchen. As a precaution, you should avoid pouring extra grease from cooking into the sinks, as it can become stuck to the inner walls of the pipes when it cools. Instead, grease should be disposed of in the trash after it cools.
Food – Small and large food particles can get stuck in the drains and build up to become large blockages over time. Strainers should be placed over drains to stop these particles from entering the pipes and causing clogged drains. Garbage disposals can also be used to chop food up into tiny, manageable pieces.
Paper – One of the major causes of clogged toilet drains is the accumulation of toilet paper and sanitary products. Although toilet paper disintegrates quickly, large quantities of paper or thicker paper towels may not be able to break down as easily. To prevent this type of clogs, you should be mindful of what you flush down the toilet and avoid using large amounts of toilet paper.
Foreign Objects – Foreign objects that can fall or be flushed down drains include small toys, nails, large pieces of soap, and other small objects. Since these objects do not disintegrate over time, they can lead to major blockages. It is important that you prevent these items from entering drains by making your children aware of the consequences and taking care not to drop large items down drains.
Austen Plumbing Company Can Fix Your Clogged Drains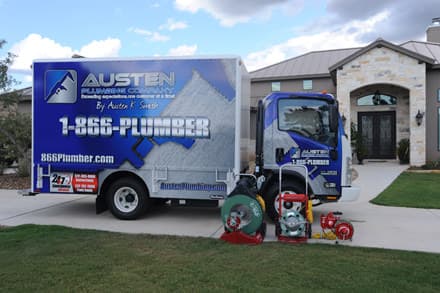 Based out of Bastrop, Texas and serving the Austin area, Austen Plumbing Company is the best choice in Travis and Bastrop Counties for plumbing services and drain cleaning. We have a team of dedicated technicians who provide expert services that exceed your expectations. In addition to being certified and licensed, our plumbers have a wealth of experience and are prepared to handle all of your plumbing needs.
We offer a wide range of complete plumbing services that includes clearing clogged drains. When clearing drain clogs, we use only environmental friendly products and work with the only best equipment available to the industry. Whether your drain is completely clogged or flow is restricted, we can effectively remove the clog and restore you drain to its previous condition.
Contact Us for More Information on Clogged Drains
Clogged drains can be a major hassle for homeowners and business owners as they can be difficult to clear completely and efficiently. If you are experiencing problems with the drains throughout your home or commercial building, contact us today! With expert and professional service, we can address your persistent clogged drain problems.
Services Areas
Bastrop County
Bastrop
Smithville
Elgin
Travis County
Allandale
Austin
Balcones Woods
Barton Creek
Barton Hills
Cedar Park
Circle C Ranch
Clarksville
Davenport
Driftwood
Far West
Great Hills
Hyde Park
Northwood
Oak Hill
Pemberton Heights
Rollingwood
Shoal Creek
Steiner Ranch
Tarrytown
Travis Heights
Westlake
Zilker
Williamson County
Round Rock
---
Austen K. Smith
Master Plumber
License #M-38347