Services Areas
Bastrop County
Bastrop
Smithville
Elgin
Travis County
Allandale
Austin
Balcones Woods
Barton Creek
Barton Hills
Cedar Park
Circle C Ranch
Clarksville
Davenport
Driftwood
Far West
Great Hills
Hyde Park
Northwood
Oak Hill
Pemberton Heights
Rollingwood
Shoal Creek
Steiner Ranch
Tarrytown
Travis Heights
Westlake
Zilker
Williamson County
Round Rock
Contact Info
Travis County:
512-732-2000
Bastrop County:
512-303-9000
Austen K. Smith
Master Plumber
License #M-38347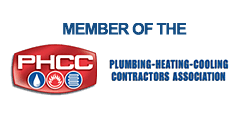 A Trusted Austin Pipe Repair Service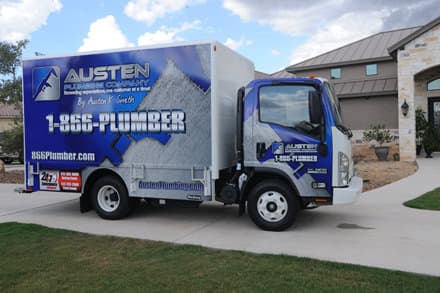 The plumbing network is a critical component in any modern home. If a pipe is broken, water may cause flood damage, potentially rendering the home uninhabitable. Furthermore, finding a reliable Austin pipe repair service is essential to having your plumbing problems fixed effectively and efficiently.
Austen Plumbing Company is a professional plumbing company serving Austin, Texas and Bastrop, Texas. In addition to offering pipe repair services, we offer a wide range of plumbing services including leak detection, video sewer line and drain inspection, and water heater service and repair. If you live in, or around Travis or Bastrop Counties, and require an experienced pipe repair company and plumber, contact us today to address your plumbing needs.
When Do You Need Austin Pipe Repair Services?
The walls, floors, and ceilings of your house conceal a sophisticated system of pipes. These pipes supply potable water and convey waste water. These pipes and accompanying vents make up the skeleton of the plumbing system. It is important that these pipes remain unclogged and leak free in order to ensure proper working condition. However, if your fresh water or waste water pipes should burst or develop a leak, it is important to seek immediate assistance as soon as possible. An Austin pipe repair company can inspect the pipes throughout your home and fix any leaks or concerns that may exist.
Common Plumbing Problems Requiring Pipe Repair
In most cases, plumbing problems occur suddenly and without warning. Under such conditions, it is important to find an Austin pipe repair specialist that can provide emergency plumbing repair services to mitigate, diagnose, and affect repairs in a timely manner.
Some of the common types of plumbing problems that you may experience include:
Pipe & Drain Clogs: A frequent problem is the clogging of drains that service your office or home. Austin pipe repair technicians have the expertise to recognize these problems and implement corrective action to provide resolution.
Pipe Leaks: Another common plumbing problem is leaking pipes. In extreme climactic conditions, pipes may freeze and consequently burst. Austin pipe repair services address this situation in a timely manner preventing serious damage to your home and personal belongings.
Reduced Water Pressure: Another problem that the pipes in your home can cause is that of water pressure issues. There are a variety of issues that can result in reduced water pressure throughout your home, and an Austin pipe repair expert can diagnose, and identify the root cause.
Corroding Pipes: In older homes, pipes may begin to corrode, which can lead to leaks or even cause unsafe conditions for you and your family. Under these circumstances, it may be necessary to replace, and upgrade your plumbing system via a re-pipe.
How Can Our Austin Pipe Repair Services Help?
When it comes to plumbing and pipe repair, nobody knows plumbing better than the technicians at Austen Plumbing Company. We offer a comprehensive range of services and can meet any of your plumbing and pipe repair needs.
We can repair your existing pipes throughout your home.
We can install new pipes during construction, remodeling, or rehab projects.
We can detect and repair leaking pipes quickly and accurately.
We offer 24-hour pipe repair service in times of emergencies.
We not only identify the problem and quickly determine a solution, but we also inform you of potential concerns that may result in costly repairs in the future. Austen Plumbing Company's foremost objective is to prevent failures before they occur.
Contact Our Austin Pipe Repair Company for All Your Plumbing Needs
As a leading plumbing company and pipe repair experts, we pride ourselves on delivering top-of-the-line plumbing repair service. Whether you need repair services for a leaky pipe or drain or you need new plumbing installed throughout your Austin home, we can help. To discuss your requirements with us, call us today in Travis County at 512-732-2000 and Bastrop County at 512-303-9000.