Professional Water Heater Installation & Repair Services in Austin, TX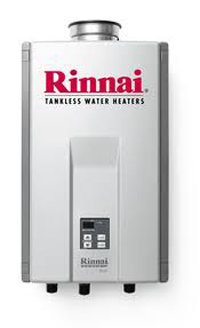 Water heaters are a modern convenience that many individuals tend to take for granted until a problem occurs. When your water heater leaks or stops producing hot water effectively, Austen Plumbing Company can help. We are leading plumbers based out of Austin, TX and Bastrop, TX. We serve customers throughout Bastrop and Travis Counties. Water heater installation and repair is just one of many plumbing services that we offer to both residential and commercial customers. Our water heater repair services include both tank type and tankless water heaters.
To learn more about our plumbing services and how our plumber can help with your water heater needs, contact us today in Travis County.
Complete Water Heater Services that Address a Variety of Needs
Whether electric or gas, your water heater can suffer from a variety of problems, all of which should repaired by a licensed plumbing professional. When your water heater malfunctions, it is important to identify the cause and implement immediate corrective action to prevent a potentially unsafe condition. Austen Plumbing Company is the company you can rely on for expert water heater service.
Water Heater Servicing
A water heater is composed of many moving parts. Over time, one or more of these parts can wear and may prevent the water heater from operating at peak performance. Routine preventive maintenance is recommended to maximize the life expectancy of this system. Annual maintenance and inspections of a water heater can identify deficiencies before they escalate into costly repairs.
Water Heater Repair
Water heater repair is a job best left to a professional plumber. Our well-trained plumbing professionals have extensive experience repairing plumbing systems and fixtures in residential homes and commercial buildings. Our vast knowledge of the plumbing industry allows us to provide you an accurate estimate prior to conducting the work.
We have the expertise to repair problematic gas and electric water heaters or traditional tank type and tankless water heaters of various makes and models. Our plumbers possess the abilities to accurately diagnose your water heaters and restore them to a fully functional appliance.
Water Heater Replacement and Installation
The average life expectancy of a water heater is 6-8 years. As an authorized distributor and installer of water heaters, Austen Plumbing Company will ensure the appropriate appliance is selected that is capable of meeting your hot water demands. Our certified technicians will provide options to meet your specific needs and budget requirements. The most common hot water devices utilized today are tankless water heaters and traditional tank type water heaters.
Contact Us for a Water Heater Service or Installation Quote
If you require water heater repair, replacement, installation, or preventive maintenance services, contact us today. We can diagnose the problem and provide a quick quote to address your needs. Call us today in Travis County or contact us online.
Services Areas
Bastrop County
Bastrop
Smithville
Elgin
Travis County
Allandale
Austin
Balcones Woods
Barton Creek
Barton Hills
Cedar Park
Circle C Ranch
Clarksville
Davenport
Driftwood
Far West
Great Hills
Hyde Park
Northwood
Oak Hill
Pemberton Heights
Rollingwood
Shoal Creek
Steiner Ranch
Tarrytown
Travis Heights
Westlake
Zilker
Williamson County
Round Rock
---
Austen K. Smith
Master Plumber
License #M-38347