Water Purification Filtration Systems: Things to Know About Installing New Systems
The quality of your home's water may meet local standards, but it might not meet your own. Ordinary tap water can contain dissolved metals, including lead and iron. It might contain nitrates, chlorine, and mineral salts. Your tap water could also contain other undesirable substances such as sulfates, mercury, asbestos, and arsenic.
Fortunately, you can get cleaner, clearer drinking water with a US Water Systems water purification and filtration system, which produces water ideal for:
Drinking
Coffee and tea
Cooking
Ice cubes
Baby formula
Juice concentrates
Aquariums
House plants
Steam irons
Car batteries
A US Water Systems water purification and filtration system is more convenient and less costly than buying bottled water. Best of all, it pays for itself over time and makes a difference you will notice every day.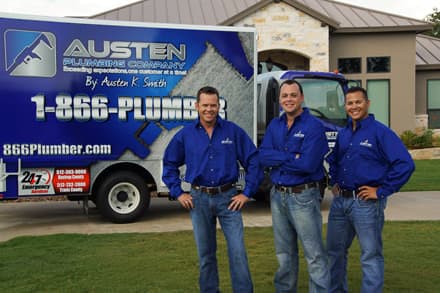 Austen Plumbing Company offers various types of water purification and filtration systems to each filter out impurities, leaving you with clean, fresh, and completely safe drinking water. If you are considering the purchase of a water purification and filtration system, having your water analyzed and tested is the first step. At Austen Plumbing Company, we conduct such tests to ensure we provide a water purification and filtration system that is customized to meet your needs.
To learn more about the types of water purification and filtration systems available, contact the plumbers at Austen Plumbing Company today. Call us today in Travis County or contact us online.
Steps to Choosing the Right Water Purification Filtration System
Purchasing a water purification and filtration system can be a difficult choice with so many products available in the market today. When purchasing a new system, it is important to first understand your needs and then make sure that you select a water purification filtration system that addresses your unique concerns effectively.
Testing the Water to Analyze Water Purification & Filtration Needs
The first step in the process of selecting the right system for water filtration is to conduct an accurate water analysis. This assists in understanding the nature of impurities present in the water and determining which water purification filtration system is appropriate.
There are a number of types of impurities and minerals that can be present in your water. It is important to conduct a comprehensive water analysis to identify such impurities. At Austen Plumbing Company, we will perform such a test prior to recommending a water purification and filtration system.
We will test for the following conditions:
Hardness and factors that can affect this, such as pH, TDS, iron, chlorine, and nitrates
Sulphur and other related chemicals, which can cause an unpleasant rotten egg like odor and discoloring in the water
A variety of common contaminants such as aluminum, arsenic, barium, boron, chromium, fluoride, lithium, and manganese
Choosing the Best Type of Water Filtration & Purification System
In most cases, water purification and filtration systems that are installed under the kitchen sink will be sufficient to address your water filtration needs. Filter cartridges should be changed regularly for consistently clean water supply. As a result, there is a small but recurrent cost associated with such water purification and filtration systems as you must purchase filters annually for optimal performance.
Our reverse osmosis water treatment typically reduces impurities by 90% or more from your drinking water. The microbiological drinking water purification system is certified to meet or exceed the Environmental Protection Agency (EPA) requirements for the removal of bacteria, viruses, and cysts from your drinking water without the use of ultra violet technologies.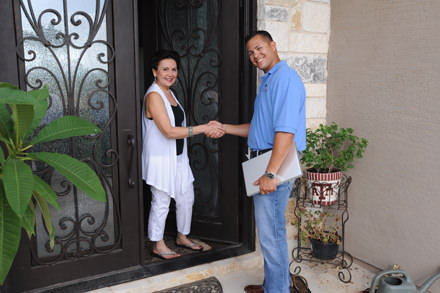 If your water test shows the presence of heavy metals and bacteria, a reverse osmosis water purification system may be the best option. When choosing this type of system, you should select one with a membrane that is WQA certified. These systems can eliminate a very high percentage of TDS from your water supply.
If you prefer to have filtered water available throughout your house, you can choose to have a water purification and filtration system installed for your entire house. These systems are fitted with carbon cartridges and sediment cartridges. These filters together eliminate unpleasant odors, taste, and other impurities.
Austen Plumbing Company is a Water Purification Filtration Expert You Can Trust
If you have questions about the water quality in your home, Austen Plumbing Company can answer any of your questions regarding a water purification filtration systems. We have been offering professional plumbing services for more than 18 years and can offer reliable advice you can trust.
Contact us today to learn more about water purification filtration in Travis County.
Services Areas
Bastrop County
Bastrop
Smithville
Elgin
Travis County
Allandale
Austin
Balcones Woods
Barton Creek
Barton Hills
Cedar Park
Circle C Ranch
Clarksville
Davenport
Driftwood
Far West
Great Hills
Hyde Park
Northwood
Oak Hill
Pemberton Heights
Rollingwood
Shoal Creek
Steiner Ranch
Tarrytown
Travis Heights
Westlake
Zilker
Williamson County
Round Rock
---
Austen K. Smith
Master Plumber
License #M-38347