Professional Garbage Disposal Services in Austin & Bastrop, TX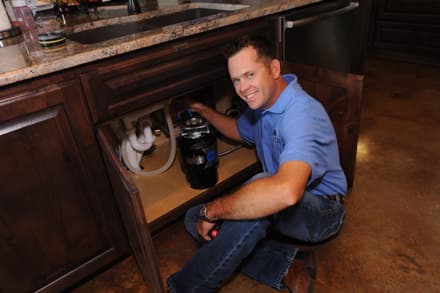 Garbage disposal units are electrically powered appliances that are installed under the kitchen sink to render food waste into smaller particles, and allow it to pass easily through your sanitary drainage system. Garbage disposals also help prevent kitchen drain clogs as they grind food waste into smaller fragments.
While garbage disposals are sophisticated systems that are usually made with stainless steel parts, like all appliances, the mechanical integrity of this system depreciates with time. As a result, blades become dull, motor can wear out, and large food particles and waste materials can begin to clog your drain. Timely repairs and maintenance can mitigate these issues and keep your garbage disposal running smoothly.
At Austen Plumbing Company, we offer a wide range of expert plumbing services including garbage disposal installation and repair. We can install and service all types of garbage disposal units including all makes and models. To learn more about the garbage disposal maintenance and installation services our plumbers offer, contact us by phone in Travis County.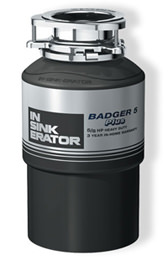 Your Garbage Disposal Repair and Installation Experts
Austen Plumbing Company has been in the plumbing business for more than 18 years. Located in Bastrop, TX, we serve the areas of Travis and Bastrop Counties. We offer expert plumbing repairs and installations including garbage disposal installation and repair services. We have a team of experienced, certified, and licensed technicians, who are committed to providing quality service, and an affordable price.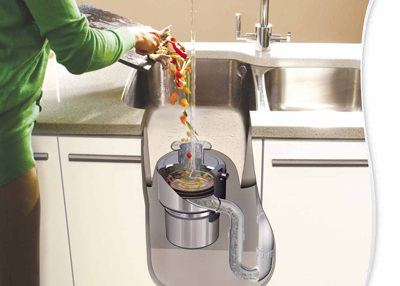 Professional Garbage Disposal Installation
Installing and repairing garbage disposal systems on your own can be risky, hazardous, and messy. A qualified professional will make sure that the installation is done right and does not cause electrical or plumbing issues in the future. At Austen Plumbing Company, we have the professional knowledge and quality equipment to safely install garbage disposal units of all kinds.
When you work with Austen Plumbing Company for a new garbage disposal installation, we assist you in your selection, and provide a unit specifically tailored to meet your needs. The factors we consider include the size of your house, number of family members, and the type of waste that is generally produced during your daily routine.
Let Us Help You with Your Garbage Disposal Repair & Service Needs
We are experts in both modern and older garbage disposal systems. This allows us to complete diagnostics, installations, and repairs quickly and accurately. Some common garbage disposal services we can help with include:
Leaks
Clogs
Bad smells
Noisy units
Problems with the power supply
Accumulated grease and oil
Motor dysfunction
Our expert plumbers can complete your garbage disposal installation or repair in no time with the professionalism, and cleanliness that every homeowner deserves. Regardless of what type of problems you are experiencing, we can perform thorough repairs to have your garbage disposal working like new again.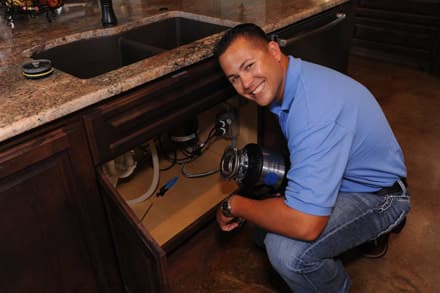 Expert Garbage Disposal Services at Austen Plumbing Company
At Austen Plumbing Company, we are experts in repairing, replacing, upgrading, and installing garbage disposal systems. If you would like a new garbage disposal installed or you need your existing unit serviced, contact us online or by phone to learn more about how we can assist you.
Services Areas
Bastrop County
Bastrop
Smithville
Elgin
Travis County
Allandale
Austin
Balcones Woods
Barton Creek
Barton Hills
Cedar Park
Circle C Ranch
Clarksville
Davenport
Driftwood
Far West
Great Hills
Hyde Park
Northwood
Oak Hill
Pemberton Heights
Rollingwood
Shoal Creek
Steiner Ranch
Tarrytown
Travis Heights
Westlake
Zilker
Williamson County
Round Rock
---
Austen K. Smith
Master Plumber
License #M-38347