Emergency Plumbing Services in Bastrop & Austin, Texas
Plumbing problems can occur at any time of the day or night. Minor or major in nature, these issues can cause disruptions in your everyday life. When your plumbing system malfunctions or you experience leaking or burst pipes, the first thing that you should do is close the main water supply. Next, contact an expert plumber, like those at Austen Plumbing Company for emergency plumbing services.
Plumbing emergencies can be difficult and complex in nature. Therefore, it is important to call a service provider that is qualified, skilled, and professionally adept to address your emergency plumbing needs. At Austen Plumbing Company, our plumbers are prepared to handle any issue, determine a solution, and provide you with options to correct your deficiencies quickly and effectively.
Your Emergency Plumbing Expert in Bastrop, TX
With over 18 years of experience, Austen Plumbing Company serves the emergency plumbing needs of customers located in Austin, and Bastrop Texas. We are available twenty-four hours a day for any emergency plumbing service that you may require.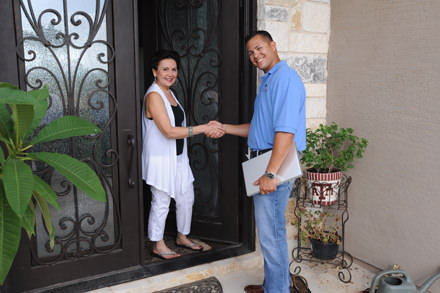 Our emergency plumbing technicians have vast experience in this field, and are certified and licensed to provide a variety of types of services. Whether you need cleaning for a clogged sewer or expert pipe repair, we will quickly respond to your call. We can perform any type of plumbing repair including drain cleaning, and water heater repair or installation.
To request emergency plumbing service from the experts at Austen Plumbing Company, call us today in Travis County.
Emergency Plumbing Services Available from Austen Plumbing Company
When a pipe breaks or a drain is clogged, we understand that you require plumbing services as soon as possible. No matter what time of the day it is, we at Austen Plumbing Company can perform all of your plumbing problems and provide timely and thorough emergency plumbing service. Our team understands the inconvenience caused by plumbing problems, pipe leaks, and other similar disruptions. We are here to assist!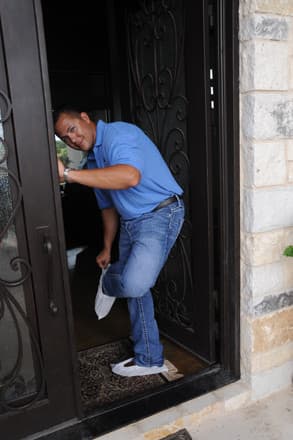 Some of the emergency plumbing services that we offer include:
Pipe repairs
Fixing leaks
Sewer clog cleaning
Repair or replacement of faucets and toilets
Drain clog Cleaning
Water heater repair or replacement
Garbage disposal unclogging, replacement, and repair
Dishwasher repair
Sprinkler system repair
These seemingly petty and minor plumbing issues can quickly become major troubles if not handled in a timely manner. Leaking faucets, fixtures, and pipes can cause serious damage to the surrounding construction, resulting in major expenses and disruption of your daily routine. Not only does damaged plumbing effect your construction, furniture, and electrical fittings or equipment, but more importantly, water from backed-up sewage can also cause serious health hazards to you and your family if not addressed immediately.
It is important to catch any plumbing situations and issues at an early stage before they have time to develop into larger problems. Therefore, we recommend that you to contact us for emergency plumbing service no matter what time of the day. We can promptly respond to your call with emergency service as needed.
Contact Us for Emergency Plumbing Solutions
If you experience any type of plumbing issues and problems, it is best to engage the services of a trusted emergency plumbing service provider as quickly as possible. At Austen Plumbing Company, we can handle all of your plumbing needs. With emergency plumbing services available to commercial and residential customers located in Bastrop and throughout the Austin area, we are a leading choice for expert and affordable plumbing repair.
To learn more about our services, contact us today!
Services Areas
Bastrop County
Bastrop
Smithville
Elgin
Travis County
Allandale
Austin
Balcones Woods
Barton Creek
Barton Hills
Cedar Park
Circle C Ranch
Clarksville
Davenport
Driftwood
Far West
Great Hills
Hyde Park
Northwood
Oak Hill
Pemberton Heights
Rollingwood
Shoal Creek
Steiner Ranch
Tarrytown
Travis Heights
Westlake
Zilker
Williamson County
Round Rock
---
Austen K. Smith
Master Plumber
License #M-38347