Plumbing Repairs in Austin, TX
Burst pipes, fire damage, leaky pipes, leaky faucets, failed DIY repair jobs, failing appliances, faulty installations, and other issues can all lead to big problems that require plumbing repairs.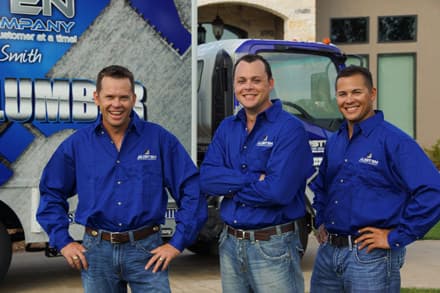 At Austen Plumbing Company, we've seen them all. We have handled thousands of plumbing repair jobs — urgent and otherwise — for our customers in the Austin, TX area. When you have a difficult problem that needs plumbing repairs, take it to the #1 plumbing company in the area. We only hire the best plumbers and use the latest technology and most effective equipment to provide reliable and affordable plumbing repair service.
Hire Austen Plumbing Company today for your plumbing repairs by calling us. You can also reach us through our online contact form to schedule and appointment or learn more about our plumbing services in Arkansas.
Plumbing Repairs for Fixtures
When one of your plumbing fixtures starts leaking, it can be highly frustrating to try to determine the cause. It could be a defect in the manufactured part, an improper installation, or just simple damage caused by erosion. Regardless of the cause, you can save time and frustration by calling Austen Plumbing Company to handle the plumbing repairs for you.
Even small leaks in your fixtures should be addressed sooner rather than later. A tiny leak in your showerhead could cause the fixture to burst. Small plumbing repairs can prevent you from having to go through major plumbing repairs. At Austen Plumbing Company, we aim to help our regular customers save money on plumbing repairs by diagnosing and fixing small problems before they turn into major issues.
We're here to look out for your home. We know the signs that a major issue may be lurking in your plumbing system – and we can take care of it so you don't have to worry about it.
Plumbing Repairs for Hidden Leaks and Burst Pipes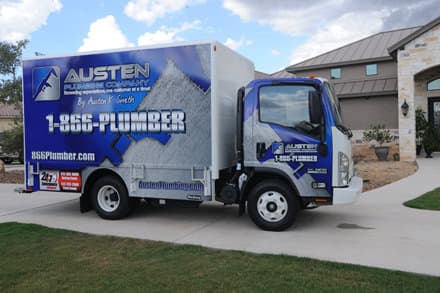 Leaking and burst pipes are some of the most complicated plumbing problems that can be challenging for even dedicated DIY enthusiasts to accomplish. In many cases, the leaking or burst pipes may be located in the flooring, walls, or foundation of the house. Locating the source of the problem and fixing it without causing more damage requires the tools and expertise of a professional plumbing company. You need experts in plumbing repairs to take care of the problem quickly and efficiently.
If you notice that you have a leak in your basement whenever you run a particular faucet or you spot a damp spot in your ceiling or wall with an uncertain origin, we can help diagnose the problem and provide affordable plumbing repairs. Let our experienced plumbers quickly diagnose and fix plumbing problems so you can get back to your normal daily activities as soon as possible.
Contact Us for Expert Plumbing Repairs in Austin, Texas
When you need plumbing repairs done right, call us or use our online contact form to schedule a service appointment or learn more about our plumbing services.
Services Areas
Bastrop County
Bastrop
Smithville
Elgin
Travis County
Allandale
Austin
Balcones Woods
Barton Creek
Barton Hills
Cedar Park
Circle C Ranch
Clarksville
Davenport
Driftwood
Far West
Great Hills
Hyde Park
Northwood
Oak Hill
Pemberton Heights
Rollingwood
Shoal Creek
Steiner Ranch
Tarrytown
Travis Heights
Westlake
Zilker
Williamson County
Round Rock
---
Austen K. Smith
Master Plumber
License #M-38347