Services Areas
Bastrop County
Bastrop
Smithville
Elgin
Travis County
Allandale
Austin
Balcones Woods
Barton Creek
Barton Hills
Cedar Park
Circle C Ranch
Clarksville
Davenport
Driftwood
Far West
Great Hills
Hyde Park
Northwood
Oak Hill
Pemberton Heights
Rollingwood
Shoal Creek
Steiner Ranch
Tarrytown
Travis Heights
Westlake
Zilker
Williamson County
Round Rock
Contact Info
Travis County:
512-732-2000
Bastrop County:
512-303-9000
Austen K. Smith
Master Plumber
License #M-38347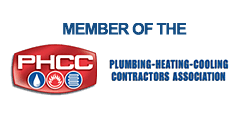 Why We Are One of the Leading Plumbers in Austin & Bastrop, TX
With over 18 years of experience in the industry, Austen Plumbing Company offers high quality and affordable plumbing solutions to customers located throughout Travis and Bastrop Counties. With a wide variety of services available and expert technicians, we are one of the leading plumbers in Austin, TX. To learn more about us, and the services that our plumbers provide, contact us online or by phone in Travis County at 512-732-2000 and in Bastrop County at 512-303-9000.
What Are the Advantages of Hiring Us As Your Plumbers in Austin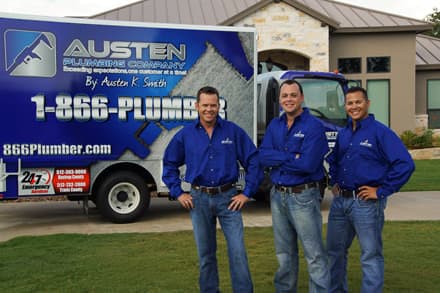 When performing plumbing services, repairs, installation, and maintenance, these tasks require a great degree of knowledge and prior experience. An inexperienced plumber can worsen the situation, leading to additional hassles, expenses, and lost time. When searching for plumbers in Austin and the surrounding areas, it is important to make an informed decision based on past experience, reviews, and services provided.
From quality and affordable services, to expert maintenance and repairs, Austen Plumbing Company is your Austin plumber of choice.
Experienced & Licensed Plumbers in Austin
When you require any amount of plumbing work or repairs, it is always best to choose an experienced and licensed master plumber. Licensed plumbers in Austin, TX possess the necessary training and experience working with nearly all plumbing related issues and emergencies. When conducting an assessment, they can easily diagnose, and determine a solution for the repair. Whether it is an installation of a faucet, water heater, or garbage disposal, you are best served by an experienced plumber.
At Austen Plumbing Company, our technicians are licensed and the most professional plumbers in Austin, TX. With a proven customer service record, we are committed to delivering excellence, and exceeding your expectations.
Premium Plumbing Services At A Price You Can Afford
Based out of Bastrop, TX, and Austin, TX, our mission is to provide affordable plumbing services without sacrificing quality. We guarantee you will see value in the services our plumbers in Austin provide.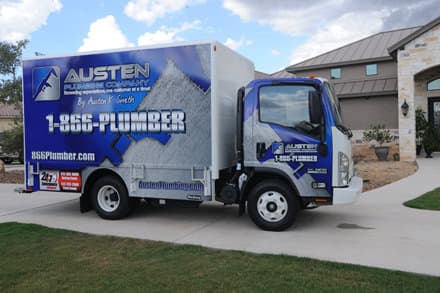 Comprehensive List Of Services Among Plumbers in Austin
While there are many plumbers in Austin and Bastrop, TX, we offer one of the widest ranges of plumbing services. We can solve both residential and commercial plumbing problems via repairs, installations, and maintenance.
We perform plumbing services such as water main replacements, water heater installation and repairs, drain clearing services, bathroom and kitchen plumbing services, new home plumbing installation, commercial plumbing installation and repair, and more. To learn about our complete list of services, contact us in Travis County at 512-732-2000 and in Bastrop County at 512-303-9000.
Emergency Services Available
Plumbing problems can occur at any time of the day or night. Minor or major in nature, these issues can cause disruptions in your everyday life. When your plumbing system malfunctions or you experience a leaking or burst pipe, drain clog, water heater leak, or faucet leak, the first thing that you should do is close the main water supply to the house. Next, contact an expert plumber, like those at Austen Plumbing Company for emergency plumbing services.
Plumbing emergencies can be difficult and complex in nature. Therefore, it is important to call a service provider that is qualified, skilled, and professionally adept to address your emergency plumbing needs. At Austen Plumbing Company, our plumbers are prepared to handle any issue, determine a solution, and provide you with options to correct your deficiencies quickly and effectively.
Contact Us If You Are Looking for Plumbers in Austin & Bastrop, TX
With a comprehensive list of plumbing services available, it is no wonder why our plumbers in Austin are the leading choice for many households and business owners looking for affordable and high quality plumbing services in Austin and Bastrop, TX. If you want to learn more about Austen Plumbing Company and the services we offer or for a free quote on any service, contact us in Travis County at 512-732-2000 and in Bastrop County at 512-303-9000.