Services Areas
Bastrop County
Bastrop
Smithville
Elgin
Travis County
Allandale
Austin
Balcones Woods
Barton Creek
Barton Hills
Cedar Park
Circle C Ranch
Clarksville
Davenport
Driftwood
Far West
Great Hills
Hyde Park
Northwood
Oak Hill
Pemberton Heights
Rollingwood
Shoal Creek
Steiner Ranch
Tarrytown
Travis Heights
Westlake
Zilker
Williamson County
Round Rock
Contact Info
Travis County:
512-732-2000
Bastrop County:
512-303-9000
Austen K. Smith
Master Plumber
License #M-38347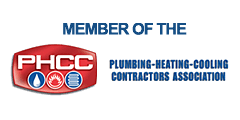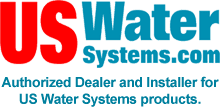 Water Softeners: Installation, Servicing, & Repair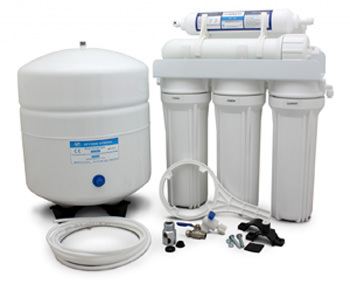 If you live in an area that has hard water, you will recognize several reasons why water softeners are important. Hard water can make washing your clothes difficult as it can make detergents less effective. Additionally, when showering in hard water it can be tough to feel clean as soap and shampoos do not lather as easily. Finally, the minerals that are deposited from hard water can build up and cause damage to your pipes, faucets, other plumbing fixtures, and household appliances. Water softeners can eliminate and reduce these negative side effects of hard water.
At Austen Plumbing Company, we are plumbing experts serving the Austin metropolitan area, and Bastrop Texas. We offer a wide range of plumbing services to residential and commercial clients. Among our services is installing, maintaining, and repairing water softeners. If you would like to learn more about the benefits of water softeners or you require repair or maintenance to your currrent water softening system, contact us today. Call us in Travis County at 512-732-2000 and in Bastrop County at 512-303-9000.
Why Should You Install Water Softeners?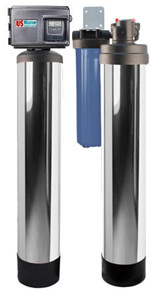 In our Central Texas Region, the groundwater contains a high amount of minerals including magnesium and calcium. These minerals are present due to the rocks and soil in which this water passes through. High levels of these minerals are said to make water 'hard'.
If you think that you may have hard water, Austen Plumbing Company will provide a detailed water analysis to determine the harness, and then provide options as to which water softener will better suit your needs. If your home's water supply gives a result of 3.5 to 7 grains per gallon (of Calcium Carbonate), you have moderately hard water. Anything above this level would mean you have hard or very hard water. Installing water softeners allows you to combat hard water and make it more suitable for everyday use.
Water softeners offer an effective solution for your hard water problems. Water softeners work to eliminate excess minerals, which make the water 'hard'. As a result, the water is more suitable for use and unpleasant tastes are removed. To learn more about how water softeners can help, see our Water Softener FAQs page.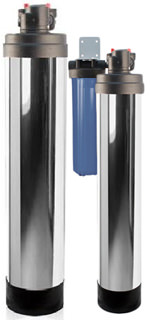 Save Money and Reduce Damage to Pipes and Equipment with Water Softeners
One of the main benefits of installing water softeners is that these can prevent damage to your pipes, plumbing fixtures, and other appliances. In a typical household, several appliances use water directly from the pipes. This includes humidifiers, water heaters, washing machines, dishwashers, and more. When hard water flows through these devices continuously, the water leaves behind deposits of minerals that can clog and damage the water lines and appliances, resulting in a significantly reduces lifespan of the fixture or appliance. Using water softeners allows you to enhance the working life of these appliances by 30%, thus saving money.
Another benefit of water softeners is that they allow you to use less soap, shampoo, and detergent when showering and washing clothes. This means that you use can get the same cleaning efficiency with lower costs. Additionally, water softeners help eliminate the soap scum and other mineral deposits that can build up in your shower, tub, toilet, and skins. This means that you can spend less time and effort cleaning, ensuring these fixtures will provide years of maintenance free operation.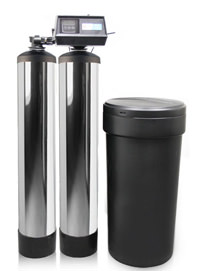 Contact Us for Water Softener Service and Installation
If you are experiencing hard water problems and you think a water softener may be the right choice for you, contact us today. At Austen Plumbing Company, we will help you select the water softeners that match your requirements and are tailored to meet your specific needs. We understand that you want objective, honest, practical help and advice. Here at Austen Plumbing Company, our expert water specialists are available to provide the results you desire.
In addition to providing expert advice, we can offer expert repair and maintenance services for your new or existing water softeners. To learn more about our services or to talk with our plumbers, contact us now in Travis County at 512-732-2000 and in Bastrop County at 512-303-9000.