Services Areas
Bastrop County
Bastrop
Smithville
Elgin
Travis County
Allandale
Austin
Balcones Woods
Barton Creek
Barton Hills
Cedar Park
Circle C Ranch
Clarksville
Davenport
Driftwood
Far West
Great Hills
Hyde Park
Northwood
Oak Hill
Pemberton Heights
Rollingwood
Shoal Creek
Steiner Ranch
Tarrytown
Travis Heights
Westlake
Zilker
Williamson County
Round Rock
Contact Info
Travis County:
512-732-2000
Bastrop County:
512-303-9000
Austen K. Smith
Master Plumber
License #M-38347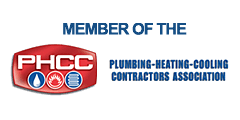 Choosing the Best Plumbers in Austin, TX
We understand how difficult it can be to find the most experienced and competent plumbers in Austin, TX. With so many plumbing companies readily available, choosing the right one is not an easy task. However, there are a few important factors to consider that can help you select the plumber who will best fit your needs.
To learn more about choosing plumbers in Austin, TX or to learn why Austen Plumbing Company is the best plumber of choice serving the Austin areas of Bastrop and Travis counties, contact us today in Travis County at 512-732-2000 and in Bastrop County at 512-303-9000.
Plumbers in Austin, TX - Factors to Consider When Choosing Plumbers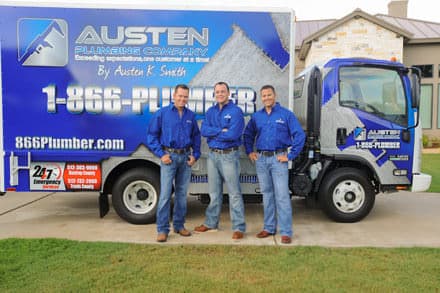 When selecting plumbers in Austin, TX, there are several factors to consider. For instance, costs may differ from one plumbing company to another. Additionally, there are many advantages of choosing an experienced plumber over an inexperienced one. Listed below are points that you should take into consideration when differentiating plumbers in Austin, TX.
Qualifications and Experience
Plumbing requires a certain level of skill and expertise. When you enlist the services of qualified and experienced plumbers in Austin, TX, you can save money and time. All licensed plumbers in Austin, TX are certified through the Texas State Board of Plumbing Examiners. A current plumbing license and insurance is required when providing plumbing services to the public.
With 18 years of experience, Austen Plumbing Company offers expert plumbing services to customers in Bastrop, TX and throughout the Austin area. As professional plumbers, we can handle the most difficult of plumbing problems and provide solutions to homeowners and small businesses alike. We are licensed in the State of Texas (License #M-38347) and ready to exceed your expectations.
Plumbing Quotes
You should also ask, "Is the plumbing company willing to give you an upfront price for the services you want?" In most cases, you will want to choose a plumbing company that can provide you with an accurate quote so that you know how much you can expect to pay prior to the services being performed. Austen Plumbing Company provides upfront pricing to eliminate confusion. The price you are quoted is the price you will pay.
At Austen Plumbing Company, we offer professional plumbing services at a competitive rate. When working with our emergency plumber, our customers receive a quality products and a customer service experience that is unmatched.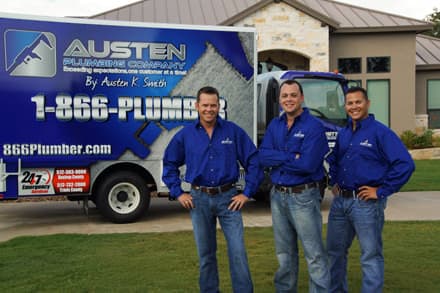 Warranty and Insurance
The State of Texas mandates plumbers in Austin, TX, to carry a minimum of $300,000 in general liability insurance. At Austen Plumbing Company, we are faced with a unique set of challenges when it comes to risk management. From increased fire and water damage hazards to service vehicles to tools and equipment, even the safest and most competent plumbers need protection. In addition, insurance provides protection to the homeowner in the event damage in incurred. Some kinds of plumbing services also include a warranty or a guarantee. Austen Plumbing Company offers a minimum of a 1 year warranty on all installations and repairs.
Choose Austen Plumbing Company - The Best Plumbers in Austin, TX
If you are looking for affordable, certified, and highly experienced plumbers in Austin, TX, the plumbers at Austen Plumbing Company are here to serve you. Based out of Bastrop, TX, and Austin, TX, we offer commercial and residential plumbing services to the residents of Bastrop and Travis counties. To learn more about our plumbing services, contact us today.